If you are having trouble viewing this email with images, please click here | Share this Email

HU Watercooler Talk ~ January 13, 2017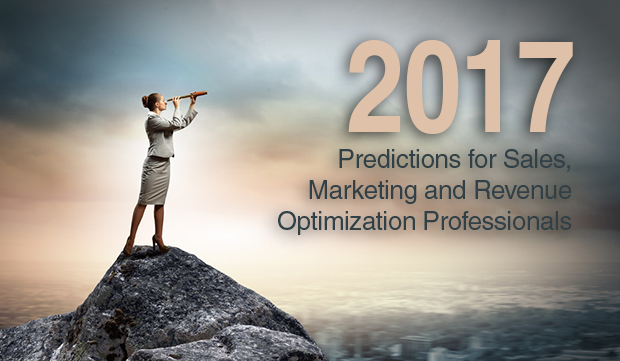 What Does 2017 Hold For Sales, Marketing, and Revenue Optimization Professionals?
Robert Gilbert, president and CEO of HSMAI, looks into the upcoming predictions for what to expect in hospitality sales, marketing and revenue optimization in 2017.
How to Personalize Email Marketing

Boston University students take a look at personalized email marketing and why you should be developing these strategies within your outreach towards consumers within the hospitality and travel market share.

Click here to read

Destination Havana

John S. Parke, president and CEO of Leadership Synergies, LLC, takes an in-depth look at Cuba's culture through an immersive trip designed to introduce executives from the hospitality industry as part of a unique senior-level program by HSMAI Executive T.H.I.N.K. study tours.

Click here to read
Read the current issue:





Guest Messaging is the New Normal!

Messaging is more popular than ever and hospitality is catching on. Diane Estner charts a course in "Guest Messaging is the New Normal!" about selecting the right solution and provides a comparison chart of vendors.


READ MORE


Read more news at www.hospitalityupgrade.com

What do you think they do at the UNLV Konami Gaming Research Lab?

Did you know there is an actual research lab on the UNLV campus focused on hotels of the future and gaming trends? Take a glimpse into the Konami Gaming Lab at the University of Nevada, Las Vegas, and discover what millennials think about the guestroom of the future, how many patents this lab and its students have acquired, and what lies ahead for the hotel and gaming industries.... shhhhh... skill-based games and e-sports... you heard it here with Hospitality Upgrade!



| | | |
| --- | --- | --- |
| | | Merchant Link is a leading provider of cloud-based payment gateway and data security solutions, removing the risk and hassle of payments for more then the 400,000 hotel, restaurant and retail locations. Founded in 1993 and headquartered in Silver Spring, Md., they currently enable more than 6 billion transactions annually for some of the world's best-known merchants, providing connectivity to the major U.S. payment card processors. |
| | | |
| --- | --- | --- |
| | | Shift4 takes pride in its role as a long-term payments partner who is as invested in each merchant customer's future as they are. The company stands along as one of the last major players in the payments space to remain independent, self funded and merchant focused. |
Agilysys User Conference and Executive Summit
January 23-25, 2017, Atlanta, GA
For more information, visit https://inspire.agilysys.com/ehome/197725/445850/
Infor Hospitality User Group
January 24-25, 2017, Orlando, FL
What hotel has not been closed for a single minute since opening in 1892​?
Think you know the answer?
Click here for our

Facebook page

and comment with your guess!