If you are having trouble viewing this email with images, please click here | Share this Email

HU Watercooler Talk ~ August 29, 2017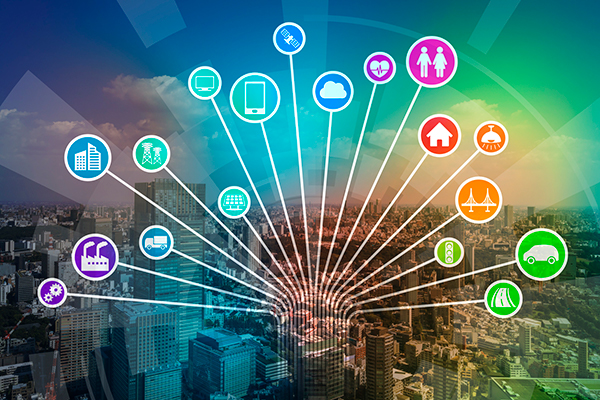 How Hotels Can Enhance the Guest Experience
With Beacon Technology
Understanding and anticipating individual guest needs lies at the heart of offering a superior hotel experience. So how does beacon technology work, and what specific ways can it be deployed for maximum benefit? Brendon Granger covers the basics and what to consider to maximize its value.
Since the first robot appeared in a motion picture in 1919, our imaginations have been led by humanoid machines capable of capturing our hearts to threatening our very destruction. The Lodging Conference talks about where technology has taken us and how robots entering the hospitality industry will be very different from their fictional counterparts.

Click here to read

Mobile apps are becoming as central to the hotel guest experience as soft pillows, extra towels and a competitive price. According to theJ.D. Power 2017 North America Hotel Guest Satisfaction Index StudySM released, incorporating mobile apps and functionality into a hotel stay is associated with higher guest satisfaction. Read the full report below.

Click here to read
Read the current issue:





Michael Schubach stresses the importance of human interaction in the hospitality industry, even if the trends seem to demand automation and self service.




READ MORE
In Case You Missed It: What the HU Contributors Saw at HITEC Toronto 2017

In case you missed the interviews we did at HITEC Toronto 2017 with several technology experts from the hospitality industry, here is a glimpse of some of the innovative technologies they saw at the show. Be on the lookout for some of these HU contributors and the articles they have planned for our upcoming issues!


Birchstreet Systems

"BirchStreet Systems is a leading cloud-based procure-to-pay automation solution for the hospitality industry worldwide. BirchStreet increases profit and efficiency in a SaaS envirnonment that focuses on improving business processes by automating e-procurement, AP automation, inventory control, recipe management system, capital projects and executive dashboard modules."



READ MORE

Culinary Software Services

"CorTec™ and ChefTec® software systems were developed from years of experience partnering with operations of every size as they implement systems for profitability, accountability, communication and control to meet the unique challenges of the foodservice and hospitality marketplace."



READ MORE.

Moreton Bay Technology Pty. Ltd.

"Founded in 1990, Moreton Bay Technology (MBT) has been a world leader in comprehensive cost control solutions for the hospitality industry for more than a quarter century."



READ MORE

ReactorNet

"ReactorNet is a provider of cloud-based, procure-to-pay solutions. For more than 16 years, it has offered these solutions at an affordable price without relinquishing its customer focus and hands-on approach to software implementation."



READ MORE.
Hospitality Upgrade CIO Summit
September 5-8, 2017, Denver, CO
For more information, visit http://www.hospitalityupgrade.com/HU-Events/CIO-Summit
HFTP Annual Convention
October 25-27, 2017, Orlando, FL
For more information, visit http://www.hftp.org/hospitality_conferences/annual_convention/
HX: The Hotel Experience
November 12-13, 2017, New York, NY
For more information, visit http://www.thehotelexperience.com/HX2017
Everyone loves trivia, right?
What is the largest airport in the U.S. in terms of land area?

(Hint: It's so huge that the four busiest airports in the US-Hartsfield-Jackson Atlanta International Airport, O'Hare International Airport, Los Angeles International Airport and Dallas/Fort Worth International Airport- could fit into its 53-square miles of land!)

Think you know the answer?
Visit our Facebook page to leave your best guess!