If you are having trouble viewing this email with images, please click here | Share this Email

HU Watercooler Talk ~ April 13, 2017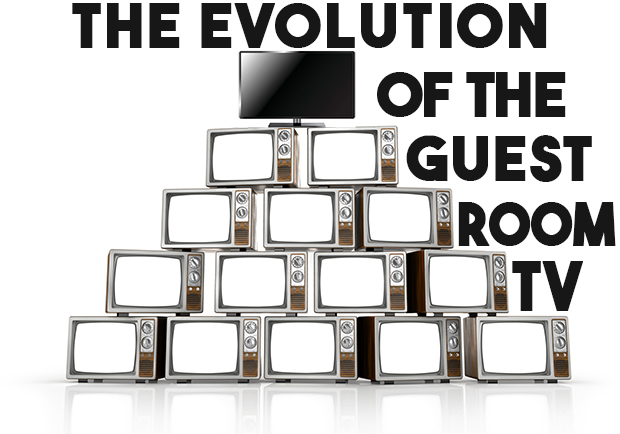 The Evolution of the Guest Room TV
From a 21-inch TV with limited channels to 4K TVs with endless streaming capabilities, the guest room TV is rapidly changing. Brendon Granger talks about the future of the hotel TVs and the potential for technology changes in the hotel room.
To understand what decisions today's travelers, especially millennials, are making, we need to dissect, appreciate and understand each step of the journey made before making their booking decisions. Nimesh Dinubhai looks into today's travelers and what your hotel can do to increase bookings.

Click here to read

Hotel rewards programs are important, both to the travelers who join them and to the chains that run them. WalletHub takes a look at the best hotel rewards programs through interactive charts.

Click here to read
Read the current issue:





The pressure on hotels to meet guest demands for technology has caused some to go rogue. In "When IT Goes Rogue," Jeffrey Parker explains how implementing technology before proper security or support is ready can lead to big problems.




READ MORE



Hospitality Upgrade Asks Technology Leaders About Vendor Relationships and Current Tech Projects

At its 13th Annual Executive Vendor Summit, Hospitality Upgrade magazine asked a panel of hotel leaders about current technology projects and tips for technology providers to effectively reach the CIO.



Sabre Hospitality Solutions

"

With more than 32,000 hotels and chains using Sabre Hospitality's technology across the SynXis Enterprise Platform, Sabre Hospitality has a far reaching, global perspective into the hospitality industry and the opportunities hoteliers face on a daily basis."

READ MORE.

SHR

"

SHR is a premiere provider of advanced tools and services that help hotels execute their best distribution strategy while delighting guests and optimizing profitability."

READ MORE.

SiteMinder

"

It's been another monumental past few months for SiteMinder, one of the global hotel industry's leading cloud platforms, as it celebrated its 10-year milestone; officially opened its sixth office, in Galway, Ireland; and was revealed a Deloitte Technology Fast 50 Australia winner for the sixth consecutive year."

READ MORE.

TravelClick

"

TravelClick's suite of solutions is uniquely interconnected and mutually supportive; each solution is composed of best-in-class data and technology."

READ MORE.

Vertical Booking USA

"

Vertical Booking USA, part of the Vertical Booking Group, is a global reservation technology company that meets the needs of chain hotels as well as independent hotels, by optimizing distribution for enhanced revenue."

READ MORE.
AAHOA Annual Conference
April 11-14, 2017, San Antonio, TX
For more information, visit http://aahoa2017.streampoint.com/
Tribal Casino and Hotel Development Conference
May 7-9, 2017, Alpine, CA
For more information, visit https://www.nativenationevents.org/events-conferences/tenth-annual-tribal-casino-hotel-development-conference/
Everyone loves trivia, right?
What infamous St. Pete's Beach hotel was F. Scott Fitzgerald's dwelling place in the 1930s after his return from Paris?
***BONUS: What's its nickname today?***

Think you know the answer?
Visit us on our Facebook page and leave your best guess!