If you are having trouble viewing this email with images, please click here | Share this Email

HU Watercooler Talk ~ April 10, 2018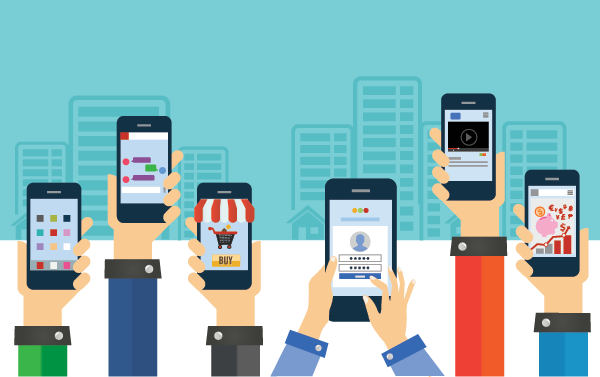 Why Google's Mobile-first Indexing Strategy is Crucial for Your Website
In the mobile-first era, it is certainly crucial to have effective search engine optimization (SEO). Most people use a mobile device to access the internet. As the majority of search requests increase by mobile device, Google will be switching to mobile-first indexing in the near future. Nimesh Dinubhai reveals how mobile indexing will influence business SEO strategies.​

READ MORE
For the past few years, HU has worked with Leora Lanz and her Boston University hospitality students. As part of an overall project, future hospitality professionals research and develop problem-solving insights for industry hot topics. Here is the fifth in this year's series.

Click here to read
Read the current issue:





"How secure is your hotel?" is a question that is being asked at properties and hotel companies across the country and around the globe. It is time once again to look at security, specifically the protection of your guests, your staff and your physical assets.




READ MORE
| | | |
| --- | --- | --- |
| This white paper by SONIFI Solutions discusses how to deliver guest internet by leveraging existing coax technology within a hotel property for a cost-effective yet high performance experience. | | |
Agilysys

"A leading developer of next-generation cloud-based and on-premise hospitality software, Agilysys solutions are designed to streamline business operations while enabling hospitality professionals to create lasting connections with their guests."



READ MORE

BirchStreet Systems, Inc.

"BirchStreet Systems is a leading cloud-based procure-to-pay automation solution for the hospitality industry worldwide. BirchStreet increases profit and efficiency in a SaaS environment that focuses on improving business processes by offering a multitenant cloud solution and by automating e-procurement, AP automation (three-way match automation), inventory control, recipe management and capital projects for businesses around the world."

READ MORE

Culinary Software Services, Inc.

"CorTec™ and ChefTec® software systems were developed from years of experience partnering with operations of every size as they implement systems for profitability, accountability, communication and control to meet the unique challenges of the foodservice and hospitality marketplace."

READ MORE

Oracle Hospitality Food and Beverage Solutions

"The food and beverage team at Oracle Hospitality continues to invest in developing innovative cloud technology to help food and beverage operators enhance the guest experience and streamline operations."

READ MORE

ReactorNet

"ReactorNet is a premier provider of cloud-based, procure-to-pay solutions for hospitality, healthcare and leisure. For more than 18 years, ReactorNet has worked closely with customers across multiple industries to deliver comprehensive solutions comprised of cutting-edge technology as well as consulting and implementation services."

READ MORE
ORACLE INDUSTRY CONNECT
APRIL 10-11, 2018, NEW YORK, N.Y.
For more information, visit https://www.oracle.com/oracleindustryconnect/
HITEC AMSTERDAM
APRIL 11-13, 2018, AMSTERDAM, THE NETHERLANDS
For more information, visit http://www.hftp.org/hitec/amsterdam/
Everyone loves trivia, right?
Can you name the first left-handed Masters champion?

Think you know the answer?
Visit our Facebook page to leave your best guess!