If you are having trouble viewing this email with images, please click here | Share this Email

HU Watercooler Talk ~ May 10, 2017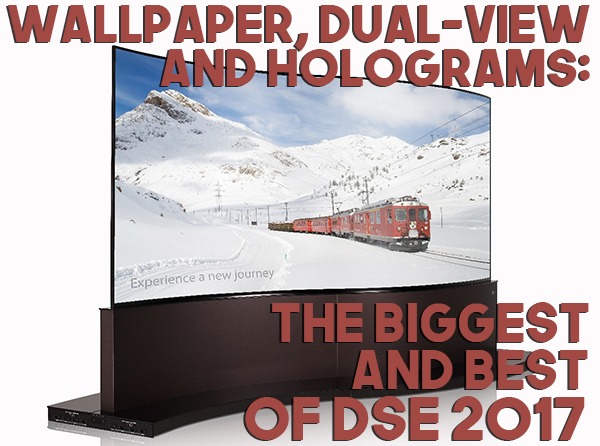 Wallpaper, Dual-View and Holograms:
The Biggest and Best of DSE 2017
In a world constantly vying for your attention, unexpected content and form factor is king. Bill Geoghegan reviews the biggest and best out of DSE 2017 geared towards Digital Out of Home (DOOH) advertising.
American International Group, Inc. (AIG) released a study that reveals nine in 10 global cyber security and risk experts believe that cyber risk is systemic and that simultaneous attacks on multiple companies are likely in 2017. Read the release, likely attacks and report in its entirety.

Click here to read

Not so long ago, phone calls and face-to-face conversations represented the standard form of engagement. Today, it's a different story. Brendon Granger explains how hotels are connecting with guests through mobile communication.

Click here to read
Read the current issue:





How Will Casinos Change to Cater to the Millennial Customer?

Millennials are a small percentage of current overall casino patrons and their average spend is quite low. Heather Monteiro examines some ways casinos can cater to the millennial customer.




READ MORE
Verizon's 2017 Data Breach
nvestigations Report

The 2017 DBIR reveals what's really happening in cyber security. This year's report is based on analysis of over 40,000 incidents, including 1,935 confirmed data breaches.

To read Ron Hardin's industry insights and security reccommendations, click here.

To read the rull report, click here.

Guestware®

"

Guestware CRM software is a hotel guest experience management system that collects, manages and reports on all guest information, enabling hotels and resorts to track the guest experience while enhancing operational efficiencies in a single database application."



READ MORE.

Knowcross

"

Founded in 2002, Knowcross is a global leader in providing software and technology intelligence for the hospitality operations industry. The Knowcross platform offers a suite of software applications that boost efficiency and enhance guest service, with a direct impact on the bottom line."



READ MORE.
Amadeus Hospitality Customer Conference
May 17-19, 2017, Boston, MA
For more information, visit http://ahcc.amadeus-hospitality.com/
HITEC Toronto
June 26-29, 2017, Toronto, Ontario, Canada
For more information, visit https://www.hftp.org/hitec/toronto/
Everyone loves trivia, right?
Which president and first lady honeymooned at San Ysidro Ranch in Santa Barbara, California?
Think you know the answer?
Visit us on our Facebook page and leave your best guess!