If you are having trouble viewing this email with images, please click here | Share this Email

HU Watercooler Talk ~ April 27, 2017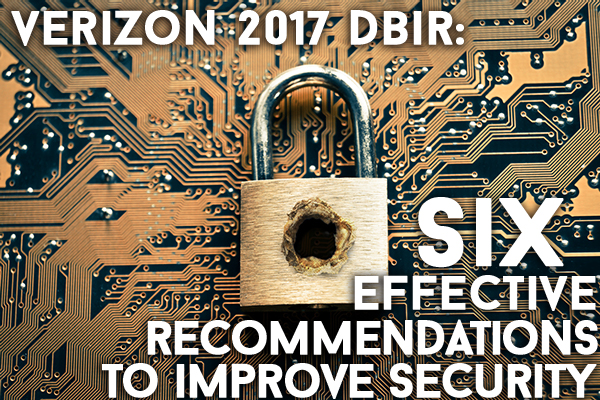 Verizon's 10th Annual Data Breach Investigations Report Details the Changing Cyber Threat Landscape
In the 2017 Data Breach Investigations Report (DBIR) just released, Verizon presents a detailed picture of the nature of cybercrime in the past year. Ron Hardin discusses big findings as well as ways to protect your information from the next hack.
As North American hoteliers forge ahead in 2017, average daily rates (ADR) are holding strong in both the second and third quarters of 2017 despite declines in committed occupancy, according to new data from TravelClick's April 2017 North American Hospitality Review (NAHR).

Click here to read

PCI-DSS Introduces QIR Requirements; Shadow Brokers, IHG and a Rise in Healthcare Breaches

Read a mashup of some recent industry headlines as provided by Security Validation, Inc., a data security and data privacy consulting firm.

Click here to read
Read the current issue:





In "The State of IT, The Unintended Consequences of Outsourcing," Trevor Warner warns that the short-term financial gains of outsourced IT will create a long-term negative ripple effect for innovation and security.




READ MORE



IBM's Bryson Koehler Examines Artificial Intelligence (AI) in the Hospitality Industry at Hospitality Upgrade's Executive Vendor Summit

At Hospitality Upgrade magazine's recent Executive Vendor Summit, its 13th, Bryson Koehler (CTO, IBM Watson & IBM Cloud/GM & Distinguished Engineer at IBM), examined Artificial intelligence (AI) and its uses within the
hospitality industry.



BirchStreet Systems

"

BirchStreet, a leading cloud-based procure-to-pay automation solution, increases profit and efficiency in a SaaS envirnonment that focuses on improving business processes by automating e-procurement, AP automation, inventory control, recipe management system, capital projects and executive dashboard modules."



READ MORE.

Culinary Software Services, Inc.

"

CorTec™ and ChefTec® software systems were developed from years of experience partnering with operations of every size as they implement systems for profitability, accountability, communication and control to meet the unique challenges of the foodservice and hospitality marketplace."



READ MORE

.

ReactorNet

"

ReactorNet is a provider of cloud-based, procure-to-pay solutions. For more than 16 years, it has offered these solutions at an affordable price without relinquishing its customer focus and hands-on approach to software implementation."



READ MORE.
Tribal Casino and Hotel Development Conference
May 7-9, 2017, Alpine, CA
For more information, visit https://www.nativenationevents.org/events-conferences/tenth-annual-tribal-casino-hotel-development-conference/

Amadeus Hospitality Customer Conference
May 17-19, 2017, Boston, MA
For more information, visit http://ahcc.amadeus-hospitality.com/
Everyone loves trivia, right?
What famous rockstar lived in the Chateau Marmont in Los Angeles, California, from 1970-1971?
Think you know the answer?
Visit us on our Facebook page and leave your best guess!