If you are having trouble viewing this email with images, please click here | Share this Email

HU Watercooler Talk ~ November 15, 2017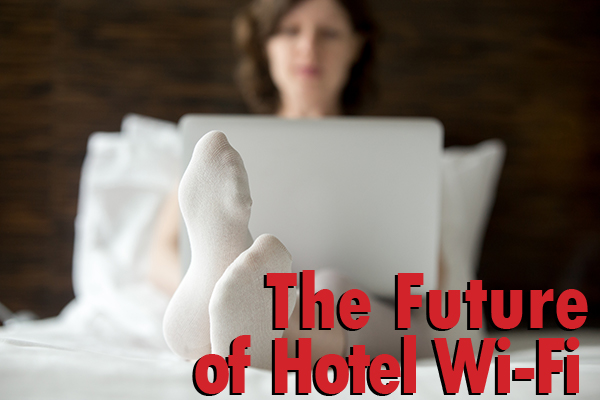 The Future of Hotel Wi-Fi
Today's hotel guests expect a homelike Wi-Fi encounter. As this "instant-on" experience becomes table stakes for hotels to compete for guest loyalty, it also opens the door to a revolution in delivering a more personalized guest service. Coleen Carey shares how to best serve your guests a seamless and familiar Wi-Fi experience.
READ MORE
Anyone who works in the hospitality industry knows how gratifying it feels to receive a good review. Unfortunately, many hospitality businesses have also experienced the flip side of this coin: a scathing review of everything that you've worked so hard to achieve. Roseanne Luth talks about the importance of monitoring your online reviews and how they affect potential customers.

Click here to read

Google Search Console offers a number of resources to tune your site's SEO functions as well as get important information about visitors and their activities while on the site. Nimesh Dinubhai dives into the best features of the offered webmaster tools.

Click here to read
Read the current issue:





All those who collect personal information from EU residents will fall under the new directives of the GDPR starting in May 2018. Sam Crochet breaks down the requirements and what it means for the hospitality industry in "GDPR is Coming."




READ MORE
Part 2 - We asked the CIOS: What technologies are your companies focused on the next 12 months?

At Hospitality Upgrade's 16th CIO Summit, we asked the CIOs what technologies they are currently interested in and which ones their companies are focused on the next 12 months. View this video to hear what John Edwards, CIO of Red Lion Hotels Corporation, Vivek Shaiva, CIO of La Quinta Inns and Suites, Scott Strickland, SVP & CIO of Wyndham Hotel Group and Marco Trecroce,SVP & CIO
of Four Seasons Hotels and Resorts, had to say.


Guestware

®

"Guestware CRM software is a cloud-based hotel guest experience management system that collects, manages and reports on all guest information, enabling hotels and resorts to track the guest experience while enhancing operational efficiencies in a single database."



READ MORE

Knowcross

"Founded in 2002, Knowcross is a global leader in providing software and technology intelligence for the hospitality operations industry. The Knowcross platform offers a suite of software applications that boost efficiency and enhance guest service, with a direct impact on the bottom line."



READ MORE
Consumer Electronic Show
January 9-12, 2018, Las Vegas, NV
For more information, visit www.ces.tech/
Everyone loves trivia, right?
In what year was the first Macy's Thanksgiving Day Parade held?

Think you know the answer?
Visit our Facebook page to leave your best guess!