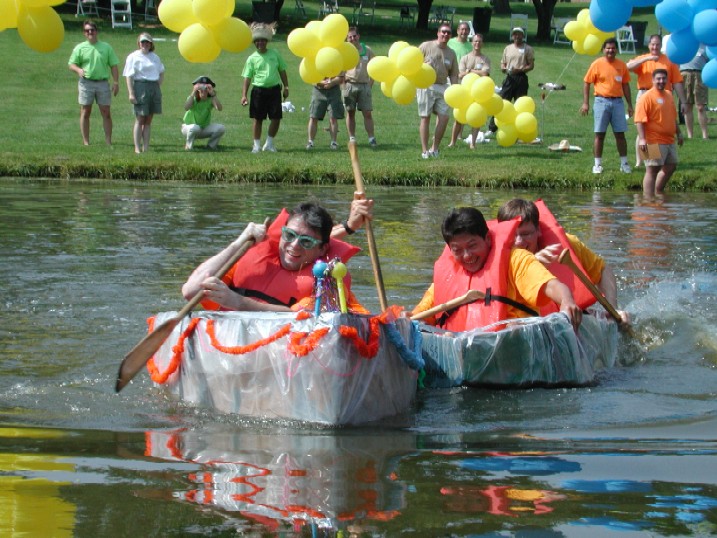 Creating and managing effective teams in the workplace calls for consistency and perseverance on the part of management. Every great supervisor knows and understands that no one individual can achieve the objectives and goals of an organization no matter what their education, skill sets, intelligence or experience are. In order to get things done you must operate within the confines of a team. And what better way to motivate and challenge your team than engaging in stimulation team building events.

Here are 6 reasons why team building can (and will) benefit your company:

1. Brings colleagues together - In large corporations it is entirely possible for people to have worked with each other for years, but have never actually met in the flesh. Because these corporations may have offices in different places all over the world, it may be difficult to interact face-to-face. Team building events are a great way to bring together colleagues while sharing ideas and working practices.
2. Can be treated as a reward - Meeting this month's sales quota or just saying thank you for your hard work can be any reason to give your employees a day of team building. Using team building events as a reward can boost morale in the work place and add incentive to work harder.
Team building events don't have to be all about business, it can be a way for colleagues to socialize while inadvertantly improving skills such as communication, leadership and motivation.
3. A fun add-on to another corporate event - Sitting in a conference room from 8am to 5pm may not be the most ideal atmosphere for brain stimulating business meetings. If you've brought all of your employees together for a corporate event, it makes sense to also use this time to focus on improving vital skills such as communication, time management, decision making and creativity. They can only help your company going forward.
4. Improve Inter-departmental relationships - Large corporations may often have issues with various departments tending to put their own needs first and disregarding the deadlines and pressures faced by other departments. Bringing together different parts of the business is a great way to improve communication and start to build up trust and mutual respect.

5. Change of management - In today's busy business world, there are often mergers, takeovers and acquisitions which result in complete company restructures. Team building events are an excellent opportunity to unite people who may have previously been working for rival companies, so they can start to work together within the new dynamics of the company.
6. New manager or new additions to an existing team - For smaller teams, a new management or a change of personnel can often bring about a period of mistrust and uncertainty. Bringing the new team together for a team building event will help to break down these walls and start to put into practice good working relationships in the new set up.

Here at Graylyn we strive to maintain an effective and energizing business meeting atmosphere. With several team building and ice breaker activities such as Tour De Graylyn, Chili Cook Off and Pirates of the Piedmont Graylyn is sure to put a positive spin on what may seem to be a dull corporate business meeting.

For more information on Graylyn's team building activities, visit graylyn.com.