If you are having trouble viewing this email with images, please click here | Share this Email

HU Watercooler Talk ~ March 29, 2017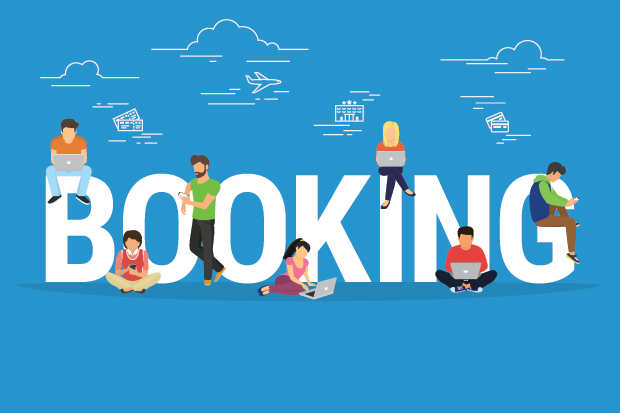 Hotels need to be there when customers are looking for them, and they need to turn those searches into bookings. Nimesh Dinubhai recommends five ways to increase traffic on your site and finalize those bookings.
In a recent study from Cornell University on female executives in hospitality, it was reported that while women make up 52.4 percent of the labor force in these companies, they constitute only 15.5 percent of executive officers. And in hospitality technology, the numbers are even lower. Paula Perrin looks at female executives' roles in the industry.

Click here to read

Can technology improve guest engagement and experience? According to a recent study by Oracle Hospitality and Phocuswright... yes... and guests expect it to do so. The full report appeared in the February 9, 2017 edition of Hospitality Upgrade's Watercooler e-newsletter. To read HU's summary, click here. To view the report in its entirety, please click here.
Read the current issue:





With the hospitality industry feeling the threat from data thieves, Ron Hardin details the best plans to protect your business' sensitive information from future risk in "Information Security: We're Doing It Wrong."


READ MORE


BroadSoft- JW Marriott Venice

As JW Marriott readied its new Venice resort for guests, it was clear that telephony would be a challenge. Find out how the JW Marriott Venice was able to deploy its hosted PBX solution, specifically tailored for the hospitality industry,
with BroadSoft Hospitality.



Agilysys

"Agilysys develops next-generation cloud-based and on-premise software solutions that address the entire guest lifecycle. The company specializes in property management, point-of-sale, inventory and procurement, analytics, payment processing, document management and mobile and wireless solutions."





READ MORE.

Amadeus

"Amadeus is building the bridges needed to allow its customers to 'Connect-the-Enterprise' in 2017. In other words, Amadeus' PMS offerings have all begun getting acquainted with the other Amadeus hospitality solutions in its evolving portfolio."





READ MORE.

Infor

"As one of the two main global providers of industry-specific software in the hospitality industry, Infor is a proven partner offering a fully integrated suite of operational and financial applications, deployable in the cloud or on premise. Infor hospitality software helps to solve old problems in new ways with hospitality-driven, flexible, collaborative solutions."





READ MORE.

Maestro PMS

"Enhance guest service, improve efficiency, and maximize online and offline revenue with Maestro PMS, one of the industry's most robust and flexible hotel software solutions for independents."





READ MORE.

Multi-Systems, Inc. (MSI)

"MSI Solutions is the producer of CloudPM, a leading TruCloud™ hotel management solution. CloudPM is the cutting-edge in cloud-based hospitality software, with an innovative group booking engine, dynamic rate management and powerful management reports."





READ MORE.

Oracle Hospitality Hotel Solutions

"Oracle Hospitality continues to deliver powerful industry-specific solutions with the launch of Oracle Hospitality Hotel Mobile – a front-end application that shifts core hotel operational functions to mobile devices, untethering staff to provide personalized service whenever and wherever needed."

READ MORE.

ResortSuite

"For more than a decade, ResortSuite has managed guest information and streamlined operations for some of the most prestigious hotels, resorts, spas and clubs in the world."





READ MORE.

RMS - The Hospitality Cloud

"With technology customized to meet the needs of every industry, RMS paves the way for productivity, efficiency, costs and guest satisfaction. Streamlined solutions allow staff to spend less time on back-end duties and more time attending to guests."





READ MORE.

Sabre Hospitality Solutions

"With more than 32,000 hotels and chains using Sabre Hospitality's technology across the SynXis Enterprise Platform, Sabre Hospitality has a far reaching, global perspective into the hospitality industry and the opportunities hoteliers face on a daily basis."





READ MORE.

Springer-Miller Systems

"Since it was founded in 1984 in Stowe, Vt., Springer-Miller Systems has been an innovator of technology systems for the world's most exclusive hotels, resorts and spas."





READ MORE.

StayNTouch, Inc.

"Designed and developed for mobility, StayNTouch provides a property management system (PMS) with the flexibility and power necessary to provide a reimagined guest experience."





READ MORE.
AAHOA Annual Conference
April 11-14, 2017, San Antonio, TX
For more information, visit http://aahoa2017.streampoint.com/
Tribal Casino and Hotel Development Conference
May 7-9, 2017, Alpine, CA
For more information, visit https://www.nativenationevents.org/events-conferences/tenth-annual-tribal-casino-hotel-development-conference/
Everyone loves trivia, right?
At 355.35 m (1,165.84 ft), which hotel is the tallest in the world?
***Bonus: Where is it located?***
Think you know the answer?
Visit us on our Facebook page and leave your best guess!