If you are having trouble viewing this email with images, please click here | Share this Email

HU Watercooler Talk ~ June 8, 2017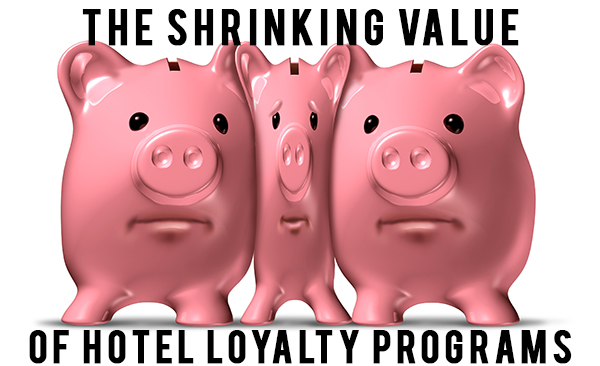 Do more travelers choose their hotels by loyalty program or by location? With rewards for loyalty shrinking, it's not hard to see why travelers are not quite as brand loyal as they used to be. In this article, Vikram Singh reviews how a few of the recognizable hotel brands are changing their loyalty programs in an effort to increase profitability – all while trying not to lose the guest.
The world loves to chat. Today, more than 2.5 billion people have at least one messaging app installed, with predictions that the number will hit 3.6 billion within a couple of years. Brendon Granger talks about the future of chatbots in the hospitality industry and how they will rapidly change our guest experience.

Click here to read

This may seem hard to believe, but most hotels under 150 rooms still track guest requests and hotel maintenance manually. Michael Benjamin talks about the best ways to streamline and integrate new automated maintenance and guest response software.

Click here to read
Read the current issue:





Eden 2.0

Science fiction is closer than we think. Is the end of menial human labor coming? Read about the robotic revolution in Michael Schubach's article, "Eden 2.0."


READ MORE

HITEC Toronto 2017

Technology professionals from all over the world will converge on Toronto in just a few short weeks. Check out this video to see why HITEC is such an important event for the hospitality industry. And click here for more information on HITEC and HFTP. (https://www.hftp.org/hitec/)



Agilysys

"Agilysys develops next-generation cloud-based and on-premise software solutions that address the entire guest lifecycle. The company specializes in property management, point-of-sale, inventory and procurement, analytics, payment processing, document management and mobile and wireless solutions."





READ MORE.

Cenium

"Over the last 12 months Cenium has brought to market its next-generation across business operating platform for hotels, resorts, destinations and corporate management organizations with multiple properties or business units."





READ MORE.

Oracle

"The food and beverage team at Oracle Hospitality continues to invest in developing innovative cloud technology to help F&B operators enhance the guest experience and streamline operations."





READ MORE.

RMS – The Hospitality Cloud

"With technology customized to meet the needs of every industry, RMS paves the way for productivity, efficiency, costs and guest satisfaction."





READ MORE.

SkyWire

"SkyWire is a global provider of enterprise-grade technologies for the hospitality industry. SkyWire's cloud-based solution set includes point of sale, spa and activities management and time and attendance systems – all centered on patented mobile marketing technology."





READ MORE.
HITEC Toronto
June 26-29, 2017, Toronto, Ontario, Canada
For more information, visit https://www.hftp.org/hitec/toronto/
HSMAI Revenue Optimization Conference
June 28, 2017, Toronto, Ontario, Canada
For more information, visit http://www.hsmairoc.org/
Everyone loves trivia, right?
In 1945, which hotel corporation was the first to be listed on the
New York Stock Exchange?
Think you know the answer?
Visit us on our Facebook page and leave your best guess!