If you are having trouble viewing this email with images, please click here | Share this Email

HU Watercooler Talk ~ June 22, 2017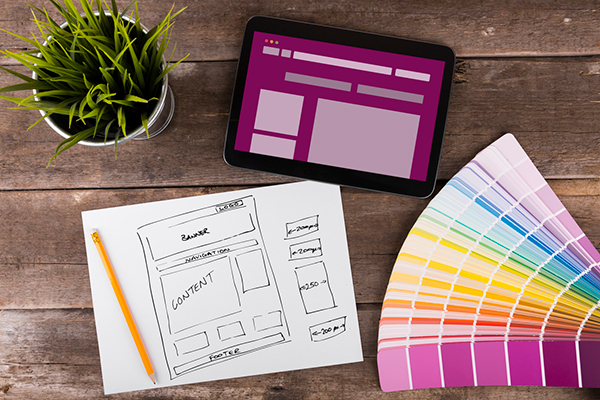 Top Five Reasons Not to Use Hotel Template Websites
Hotel template websites, while being a cheap and fast way to set up your website, are not recommended if you are looking to make the most of your money. Nimesh Dinubhai explains why it's worth it to build a customized website from the start.
U.S. companies collect, analyze and leverage consumer data to optimize efficiency, advertise and hopefully, increase profits. However, with the rise of data breach incidents, varying laws and consumer demand pressure companies to secure networks, scrutinize vendor usage and be transparent with "collection practices." Sam Crochet takes a closer look into the European Union's General Data Protection Regulation.

Click here to read

Employee engagement has been getting more attention from executives, especially as more practitioners worry about the shift in workforce mentality and what employees expect from their organizations. Jimmy Lin shares three vital building blocks to engage (and retain) employees.

Click here to read
Read the current issue:





Emerging Media and xR Issues for Hotels

What's one of the hottest new trends? xR, which includes virtual, augmented and mixed reality. In "Emerging Media and xR Issues for Hotels," Max Rayner talks about what to do first before jumping ahead to the latest visual content technology.




READ MORE



PBX REGRET – 6 Dirty Little Secrets Some Hotel Communication Providers Do Not Want Exposed

Hotel communication is evolving but many PBX providers are not; and are simply repackaging their legacy products as new. Others have become creative in their marketing and their solutions may not be what they seem.
The result—hoteliers are destined for PBX Regret.
Be informed. View and download this whitepaper and stop by Phonesuite's Booth No. 1319 at HITEC to learn how the Managed VOICE platform eliminates PBX Regret.



Aptech Computer Systems, Inc.

"

Aptech is an IBM Premier Business Partner offering web-enabled business intelligence, budgeting/forecasting and enterprise accounting systems that are 100 percent hospitality specific."



READ MORE.

Datavision Technologies, Inc.

"

Datavision extracts key information from all production systems at the property (PMS, POS, payroll, spa, golf, etc.) and creates an integrated data warehouse that can be used by all decision-makers in the company."



READ MORE.

hospitalityPulse, Inc.

"

hospitalityPulse provides a long sought solution to managing hotel inventory. roomPulse includes all the functions and tools a front desk needs to assign the guests to the right room, and have perfect clarity for improved upsell performance."



READ MORE.

PAS

"

PAS has been providing back office expertise to a global client base, including top hotel chains, independent hotels, luxury resorts, boutique hotels and casinos, for almost 30 years."



READ MORE.

ProfitSword, LLC

"

ProfitSword provides cloud-based financial BI (business intelligence) solutions to the hospitality industry and other multi-unit businesses."



READ MORE.
HITEC Toronto
June 26-29, 2017, Toronto, Ontario Canada
For more information, visit https://www.hftp.org/hitec/toronto/
HSMAI Revenue Optimization Conference
June 28, 2017, Toronto, Ontario Canada
For more information, visit http://www.hsmairoc.org/
Everyone loves trivia, right?
Prior to being called "HITEC," what was the previous
name of the conference?
Bonus: In what city was the last "previously named"
conference held?
Think you know the answer?
Visit us on our Facebook page and leave your best guess!