TOUR POUR DU JOUR
Sunday Nov. 24th
and
Sunday Dec. 22th
4:30pm to 6:00pm

$20.00 per person
Includes a guided tour, two glasses of Graylyn wine and a fruit and cheese reception.

Tour dates will take place on select Sundays and will be posted each month at www.graylyn.com.

After the tour, we would love for you to stay and enjoy Graylyn Dining, a tempting four-course experience created for our guests by our award-winning culinary staff.

For more information, to book a tour, or to make a reservation, please call 336.758.2425 or visitwww.graylyn.com.
Your Journey Awaits.
5 Tips To Help You Prepare For The Fall/Winter Months
(….I know, I thought Summer just started too!)


1. If your home is heated with hot water and/or electric baseboards, they will only run at maximum efficiency if the baseboard convectors and radiators are kept clean. They depend on air flowing through the many fins that surround the pipes or heating elements. If there is any obstruction of air, either from dirt and dust buildup or from something covering the top or bottom of the heating units, this will in turn compromise the performance of the entire system.

2. Owners of older homes that still have their original windows lose a large amount of cold air, which leaks through the cracks around windows during the winter. Therefore, it is recommended to seal all windows either by covering them with plastic and sealing or sealing them with an
non-toxic caulk.

3. Make the switch to programable thermostats. This way you can lower the temperatures during the day when you are not home and while you sleep.

4. To better insulation your water heater, add an extra layer of insulation to keep it warmer. Water heater "blankets" are available at most home centers and usually pay for themselves through energy savings within a year or two.

5. Clean and test your furnace.

GRAYLYN DINING
Don't forget. Graylyn dining is available every night. Celebrate your next birthday, anniversary or whatever theoccasion.

Call 336.758.2425 or complete a reservation request online.

New Year's Eve Packages at Graylyn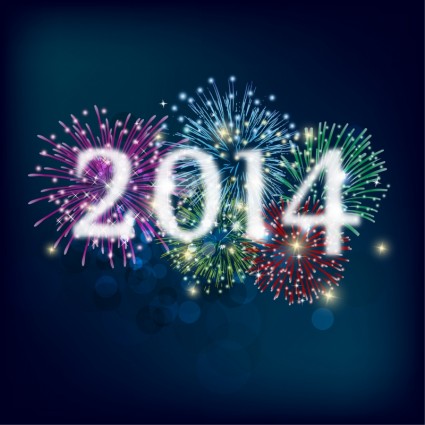 Includes Four Course Dinner and Glass of Champagne for Two.


Graylyn Dining $109
5:00 - 10:00 p.m. by Reservation


Bed & Breakfast Package $169
Includes Accommodations and Breakfast Buffet for Two on New Year's Day


Grand Estate Package $319
Includes Manor House Accommodations, Four Course Dinner for Two, Bottle of House Champagne to Toast the New Year, Chocolate Covered Strawberries In-Room, Breakfast Buffet for Two and Historic Butler Tour on New Year's Day


Add an additional night stay to any package for just $119 Includes Breakfast Buffet for Two.
Limited Availability. For more information and upgrade options, please call 800.472.9596.

Surviving Your Company's Holiday Party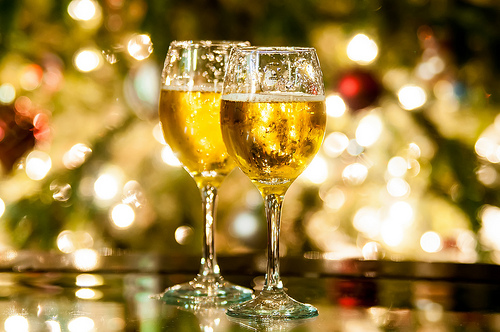 You can take advantage of the company holiday party as an opportunity to have some fun and network. Believe it or not, your company's holiday party is one of the most important social events you will attend. That's because it is a rare occasion on which the people you work with will be able to see you as an actual person.


The holiday party is a great time to cut loose—just not too loose. Following certain fundamental rules of etiquette can make you a welcome guest at any company gathering.

What Not to Wear

While you will certainly want to look your best and wear an appropriately cheerful outfit, your choice of clothing for the party should be as tasteful as what you wear to work. Save the sexy, form-fitting ensemble for a different type of occasion.
Network With Those You Don't Know
Chances are there will be quite a few people in attendance whom you have not met, such as your coworkers' dates or spouses. Decide beforehand that you will be the one who makes them feel welcome. Be sure to smile, say hello, and make small talk with as many guests as you can outside of your regular set of work friends. If you do, you will make a better impression on everyone and have a better time in the process.
Don't Dip Out Early
Even if you are not thrilled to be there, stay at the party long enough to see and be seen by your immediate supervisors and the guest of honor, if there is one. If you stay for less than an hour, it will be obvious to everyone that you really didn't want to come. If it turns out that you are having a great time after all, try to leave half an hour before the scheduled ending time; otherwise, as business etiquette expert Lydia Ramsey puts it, "You just might find yourself on the cleaning crew."
Going Solo
Even if you really don't want to go out alone, don't take it upon yourself to invite a guest unless it specifically says on the invitation that guests are welcome. No matter how successful the company is, there will be a budget to consider. Plus, you don't want to put your guest in the uncomfortable position of being the only non-employee there. And always, always, always double-check to make sure that the party will be a family gathering before you bring your children.
Eat, Drink, and Be Merry
The fact that there is free food is not an invitation to fill up in lieu of eating dinner. Also, because alcohol plus business rarely equals success, bear in mind that less is more. Something that you say or do under the influence now could result in the loss of a raise or a promotion down the road—or, even worse, the loss of your reputation. Think of your reputation as your most valuable asset, and do all you can to preserve it.
Finally, don't be fooled by the party's less than formal social scene. A holiday office party is still a business function, and your behavior still needs to be moderate, controlled, and socially acceptable.
Thanksgiving Brunch at Graylyn

Start a new tradition with friends and family to celebrate
Thanksgiving with us!


Thursday, November 28th
11:00am to 2:00pm

$34.95 ++ for adults
$15.95 ++ for children ages 5-12
4 and under free

Make your reservation today by visiting us at www.graylyn.com or call us at 1.800.472.9596


Complete Meeting Package

starting at $209.00 per person*
November 20-30th
♦
December 15-26th
♦
CMP includes: Overnight Accommodations, Gourmet Breakfast and Lunch Buffet, Flexible Dinner Options, AM & PM Continuous Brain Food Coffee Breaks and Standard Audio Visual Package.


Promotional rates are also available for our
Complete Training Package

Request a Proposal

*Per person per night double occupancy estate guestroom. Rate quoted does not include tax or service fees. Rates are based on availability for new qualifying groups that accept the group contract terms and conditions. Cannot be combined with other promotions or discounts. For more information contact Graylyn Sales at 800-472-9596 or visit our website at www.graylyn.com



FOOD & BEVERAGE CORNER

Chef Rollins' Featured Recipe:
Bacon & Spinach Mini Quiche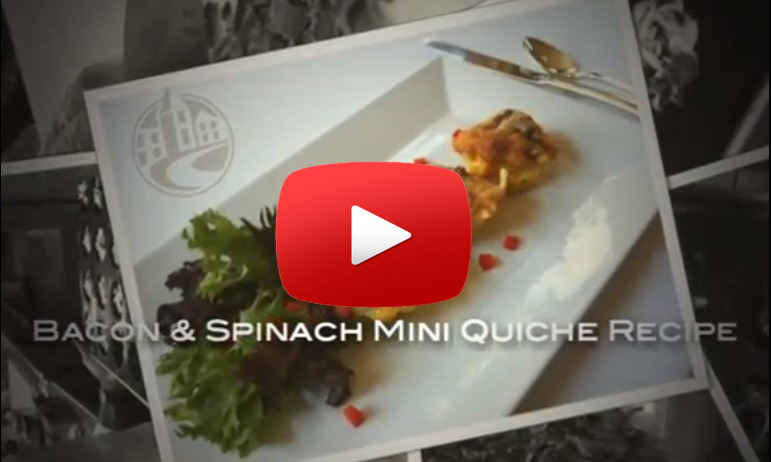 (click to watch recipe tutorial)
Ingredients:

| | |
| --- | --- |
| Cooking spray | 4 large eggs |
| 6 strips of bacon (coarsely chopped) | 4 large egg whites |
| 1 tbsp of olive oil | 1/4 cup heavy cream |
| Kosher salt & crack black pepper | 1/3 cup grated swiss cheese |
| 2 cups baby spinach | Mixed greens for serving |
| Pinch freshly grated nutmeg | |

Method:
1. Preheat oven to 350 degrees F. Lightly coat a 12-cup muffin tin with non-stick cooking spray.
2. Place bacon on baking sheet, place in a 350 degree oven for about 12 minutes until crisp, turning frequently. Transfer to a cutting board and coarsely chop.
3. In a skillet, heat the oil. Add spinach until it has just wilted and season to taste. Set aside to cool.
4. Whisk eggs, egg whites, milk, nutmeg, and salt & pepper until well combined. Stir in the cheese.
5. Divide the egg mixture evenly between the muffin tins, filling them about halfway. Top evenly with the bacon and spinach mixture.
6. Bake for 20-25 minutes until the quiches are well risen and set. Cool in the pan 5 minutes and then transfer to a wire rack. Serve warm or at room temperature with greens.


Enjoy,


Beverage Corner:
Natty Greene's Red Nose Winter Warmer Ale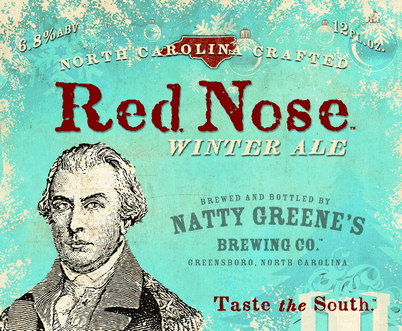 'Tis the Season! Food and beverage manager, Jeffrey Sykes, features a classic winter ale to feature for this year'sholiday season.
Red Nose Winter Warmer Ale is a
full-bodied winter warmer with a rich, dark malt body spiced with cinnamon, ginger and orange peel for festive flavor. This ale is brewed less than 30 miles away at Natty Greene's Brewery in Greensboro, N.C.

It has three strong flavor components: caramel malt body, ginger cinnamon aroma, and a distinct Belgian yeast bouquet. But make sure to get it quick, this winter ale is limited to the holiday season and sells out fast!
Breakfast with Santa!

Graylyn invites you to celebrate the magic of Christmas at
breakfast with Santa and his elves!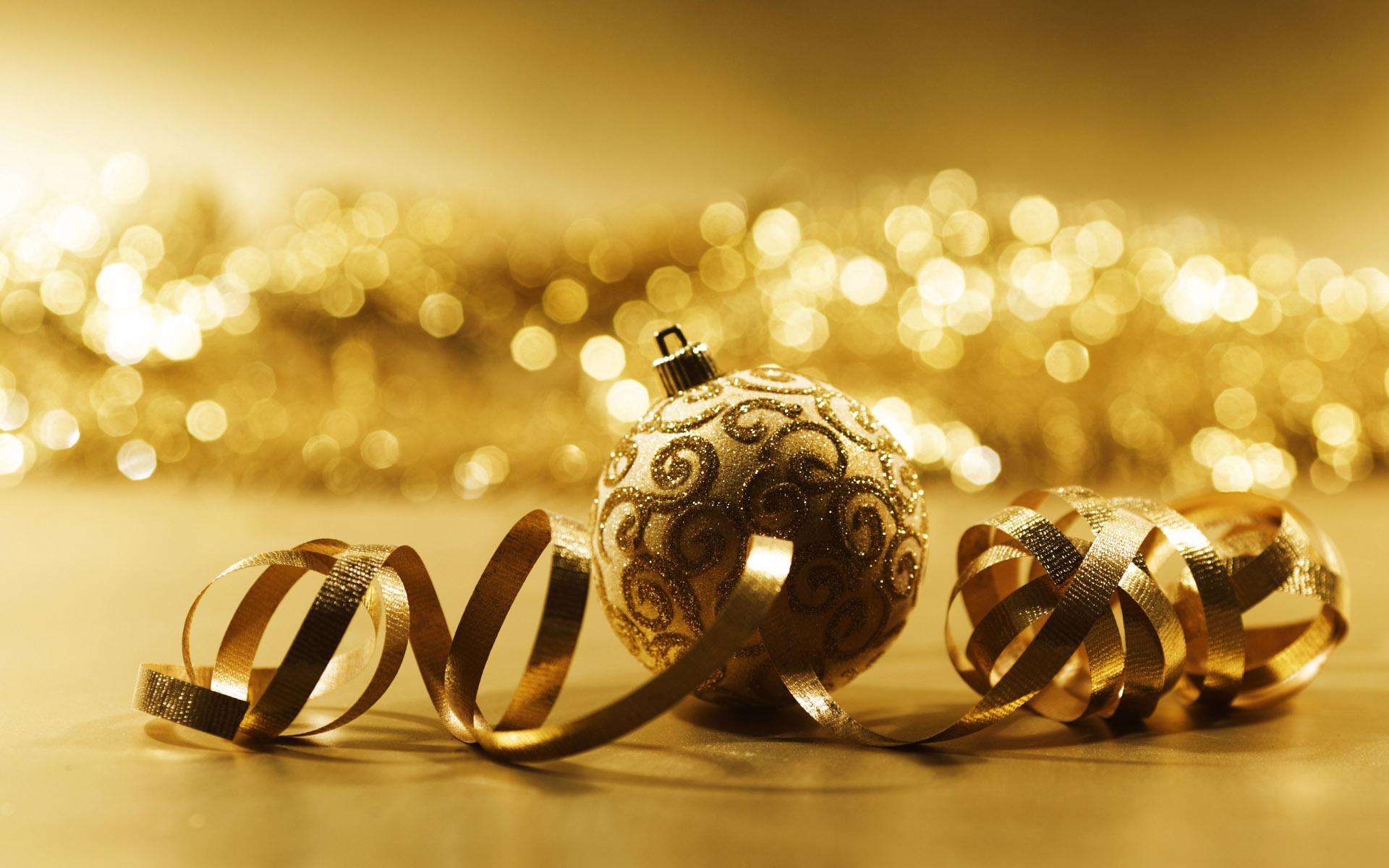 December 1st
December 8th
December 14-15th
December 21st-22nd

8:30 a.m. to 10:30 a.m.
$19.95/person
$9.95/children 12 and under
Children 4 and under free.


There will be a photo opportunity with Santa Claus!

Limited Availability.
Please call 336.758.2425 to reserve your space
or visit http://www.graylyn.com/news/santa.htm

Graylyn is a Toys for Tots drop-off location.
If you wish to participate, please bring a new, unwrapped toy.