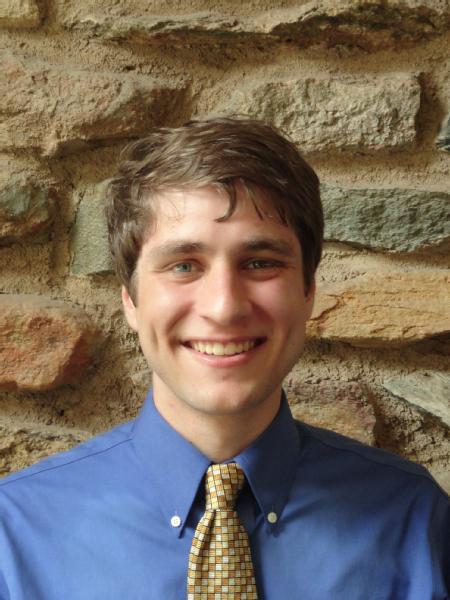 What is the mission of Graylyn International Conference Center? Providing a flawless meeting experience, yes. Ensuring our customers receive impeccable service and depart Graylyn having felt true southern hospitality, yes. What many don't know is that Graylyn is also dedicated to supporting Wake Forest University by providing a student scholarship annually.

This year's Graylyn Scholar can be summed up in one word, ambitious. Ken Meyer, the recent 2013 graduate has stepped off the Wake campus (but hopefully not for the last time) and has hit the ground running. We spoke with him about his past and current goals, and here's what he had to say:

What impact did Graylyn have on your four years at Wake Forest?
I had never been to Graylyn before I got the scholarship, but it basically made my decision to go to Wake. I've stayed at Graylyn many times since I've been here and am very thankful for everything they have done for me while I was in school.

What is your background? (where are you from, high school, sports, family, etc.)
I grew up in Randolph, New Jersey. It's a suburb about 45 minutes outside of New York City. I graduated there from Randolph High School. I have two brothers, one older who graduated in 2011 from Boston University with a degree in physics and one younger who is about to enter high school.

Why did you choose Wake Forest? What is your major, and why did you choose it?
Growing up my whole life in the northeast, I wanted to see a different part of the country. Wake Forest not only offered me a chance to live in a southern city for four years, but it also gave me the opportunity to study in a state at the heart of the country's current political divisions. Combining a Political Science major with Economics and Middle East Studies minors, I got to study at Wake the political questions of our time in a North Carolina swinging between red and blue.

What type of campus organizations are you in (if any)?
When I started at Wake, I joined a bunch of different groups. I played percussion in the band and orchestra. I traveled as a lawyer and witness for the mock trial team. I went to meetings of Amnesty International and the College Democrats. I spent an alternative break cleaning up after flooding in Nashville. However; by the beginning of my sophomore year , my work with the Old Gold & Black campus newspaper took up the largest part of my time at nearly 20 hours a week.

Did you have any leadership roles in these organizations?
Of all the organizations of which I was a part, I'll always most remember a time with the Old Gold & Black. I traveled up to the office my freshman year simply to accompany a friend to their first meeting. That meeting turned into my making graphics for the newspaper, and I then began to climb the editorial ladder serving eventually serving as the first-ever Managing Editor for Online Media. We built out a new online program that included a new website, new social media accounts, and a new mobile application. For someone who never planned on working in newspapers, I'm very proud to say that our staff and this program won Best of Show for Online News at the 2012 North Carolina Statewide College Media Awards.

What's your favorite spot on campus?
The fifth floor of Benson University Center. It's not a place many Wake Forest students ever find if they're not involved in campus media, but at night it has an incredible view of the Winston-Salem skyline.

Have you studied abroad?
I've been to 10 different countries since coming to Wake Forest. I spent the summer after my freshman year researching urban development in Fez, Morocco. I gave a shot at a more traditional study abroad program when I took the fall semester of my junior year in Cambridge, England. I backpacked through the Spanish island of Mallorca with Wake's Outdoor Pursuits. I found other excuses to see Poland, the Czech Republic, Austria, Germany, Belgium, France, and Canada. I think every student at Wake should make study abroad a priority.

What are your plans for post-graduation?
This summer, I'll be trying a different city on for size working as a fellow for the social good PR firm, Fenton Communications, in its New York City office. And next fall, I've accepted a place at the University of Cambridge in England to study for a Masters in International Relations and Politics. My thesis there will compare political polarization in the United States and the United Kingdom. I'm looking forward to another hop across the pond.

What are your long term goals?
When I interviewed with Wake Forest, I perhaps brashly for a high school senior claimed that my vision for my life was to serve as campaign manager on a national campaign. In four years , I think that vision has only gotten stronger. I'm as committed now as ever to working in our nation's political world. After graduate school abroad, I fully plan to return to the United States and begin working on campaigns - perhaps even right back here in North Carolina.

Overall, how was your experience at Wake Forest?
Walking away after an incredible four years, I know that I'll always have so many close friends and mentors here at Wake Forest. I've grown to love not only this university but Winston-Salem, Forsyth County, and North Carolina. I can't wait to come back to visit.

What advice would you give to an incoming freshman?
Take advantage of everything this university has to offer. Dive into the clubs that interest you. Study abroad. See downtown Winston-Salem. Go to professors' office hours. Take that Modern Art class. Meet as many of your classmates as you can. And most importantly: keep an open mind. You never know how Wake Forest may change the way you think and act.

Congratulations to Ken, and may the future take him as far as he aspires!