If you are having trouble viewing this email with images, please click here | Share this Email

HU Watercooler Talk ~ November 29, 2017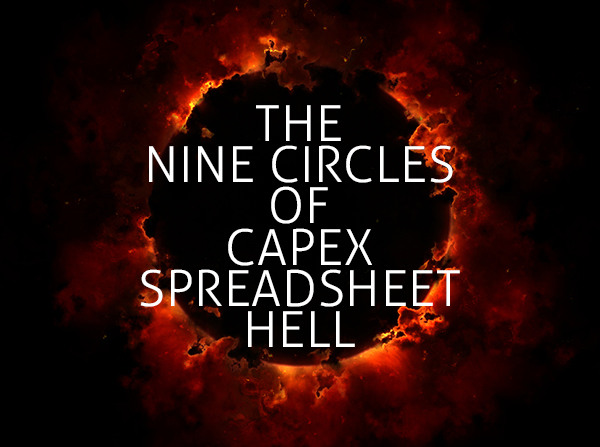 The Nine Circles of CapEx Spreadsheet Hell, Part 1
Hotel owners spend an average of seven percent of gross revenues on CapEx, every year; a very significant reinvestment of scarce owners' capital. Thomas Riegelman talks about the perils of using spreadsheets to manage CapEx, which he calls "The Nine Circles of CapEx Spreadsheet Hell."
As North American hoteliers enter the holiday season and round out the year, all travel segments are seeing a noticeable increase across the board in both average daily rates (ADR) and occupancy, up 1.4 percent and 3.9 percent respectively, during the fourth quarter of 2017, according to new data from TravelClick's November 2017 North American Hospitality Review (NAHR).

Click here to read

The impact of artificially intelligent machines on the future job market has been gaining significant attention in recent years. Brendon Granger talks of the impact machines and robots could have in the hospitality industry in the very near future.

Click here to read
Read the current issue:





You've put all recommended procedures in place to secure against a hack, but a breach happens anyway. When considering countermeasures, Sean Cox shares some legal understanding to hacking back your attackers.




READ MORE
Part 3 - We asked the CIOS: What new technologies are your companies interested in?

At Hospitality Upgrade's 16th CIO Summit, we asked the CIOs what new technologies they are interested in. View this video to hear what John Edwards, CIO of Red Lion Hotels Corporation, Vivek Shaiva, CIO of La Quinta Inns and Suites, Scott Strickland, SVP & CIO of Wyndham Hotel Group and Marco Trecroce, SVP & CIO of Four Seasons Hotels and Resorts, had to say. For more information on Hospitality Upgrade's CIO Summit, please visit hospitalityupgrade.com/HU-Events/CIO-Summit.


BirchStreet Systems

"BirchStreet Systems is a leading cloud-based procure-to-pay automation solution for the hospitality industry worldwide. BirchStreet increases profit and efficiency in a SaaS environment that focuses on improving business processes by automating e-procurement, AP automation, inventory control, beverage management, recipe management system, capital projects and executive dashboard modules."



READ MORE

Culinary Software Services, Inc.

"CorTec™ and ChefTec® software systems were developed from years of experience partnering with operations of every size as they implement systems for profitability, accountability, communication and control to meet the unique challenges of the foodservice and hospitality marketplace."



READ MORE

ReactorNet

"ReactorNet is a provider of cloud-based, procure-to-pay solutions. For more than 16 years, it has offered these solutions at an affordable price without relinquishing its customer focus and hands-on approach to software implementation."



READ MORE
Consumer Electronic Show
January 9-12, 2018, Las Vegas, NV
For more information, visit www.ces.tech/
HSMAI Digital Marketing Strategy Conference
February 21, 2018, New York, NY
For more information, visit www.hsmai.org/
Hunter Hotel Conference
March 21-23, 2018, Atlanta, GA
For more information, visit www.hunterconference.com/
Everyone loves trivia, right?
In 1925, the first roadside motel opened in which city?

Think you know the answer?
Visit our Facebook page to leave your best guess!