TOUR POUR DU JOUR
Sunday Jan. 19th
and
Sunday Feb. 16th
4:30pm to 6:00pm

$20.00 per person
Includes a guided tour, two glasses of Graylyn wine and a fruit and cheese reception.

Tour dates will take place on select Sundays and will be posted each month at www.graylyn.com.

After the tour, we would love for you to stay and enjoy Graylyn Dining, a tempting four-course experience created for our guests by our award-winning culinary staff.

For more information, to book a tour, or to make a reservation, please call 336.758.2425 or visitwww.graylyn.com.
Your Journey Awaits.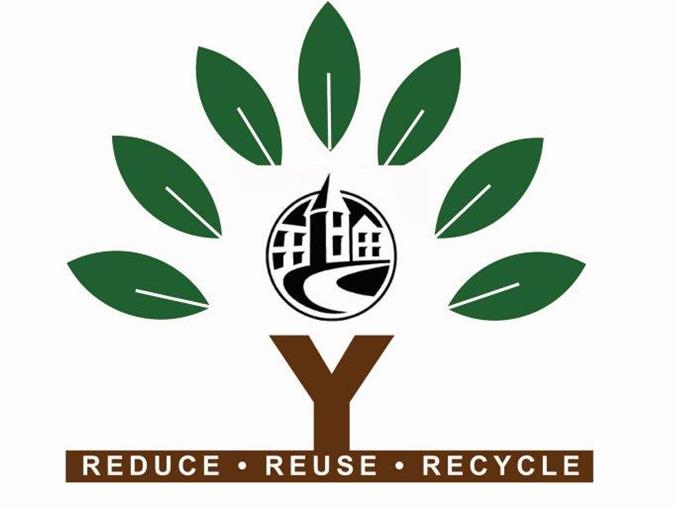 Cold Facts About Fireplaces


When you light a blazing fire on a cold winter day it looks and feels wonderful, but it can be an expensive and inefficient endeavor. A fireplace sends most of the heat in your house straight up the chimney emitting as much as 24,000 cubic feet of air per hour to the outside! But, there are ways you can limit the loss of heat when enjoying a quiet evening by the fire.

1. Reduce heat loss by opening dampers in the bottom of the firebox.


2. Keep it clean by hiring a chimney sweep to inspect your chimney each year. And keep ash and soot from collecting in the fireplace to improve efficiency.


3. Install tempered glass doors and a heat-air exchange system that blows warmed air back into the room.


4. Check the seal on the flue damper and make it as snug as possible.

6. Keep your fireplace's damper closed when you aren't using it.


7. Consider a gas fireplace if you are planning to install a new one. These provide the enjoyment of looking at flames but can be 70% more efficient than regular fireplaces.

GRAYLYN DINING
Don't forget. Graylyn dining is available every night. Celebrate your next birthday, anniversary or whatever theoccasion.

Call 336.758.2425 or complete a reservation request online.


5 Ways to Beat the Winter Blues at Work


At this point in the winter, the sparkle of the holiday season has faded and offices are grinding again at full force. For some of us, the weather can affect our mood - and unfortunately, our productivity. Winter "blahs" can lead to burnout that lasts well past the last snow. Here's how to feel brighter on the job during these cold winter months:
See the light early and often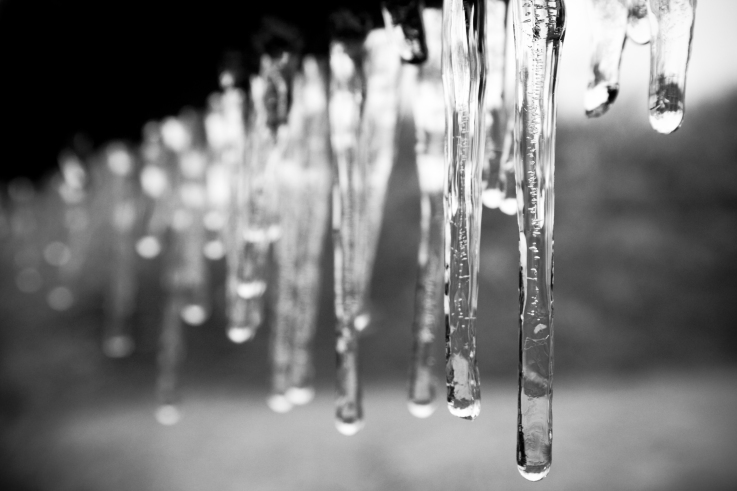 The major reason for SAD (Seasonal Affective Disorder) is lack of light associated with shorter days. If you're feeling a little under the gloomy weather, find light whenever you can. Walk outside before work, at lunch time, or on breaks. Put an extra lamp on your desk to decrease the amount of flourescent lighting in the office.
Book a brighter conference room
On a similar note, try to get light into your office calendar. Is the main conference room that you normally book windowless? Do whatever you can to change that. Hold your meetings at conference centers that cater to natural lighting and aesthics. Graylyn prides itself on its many conference rooms that boast natural lighting along with scenic views.
Daydream about sunnier seasons
Are you a gardener? Swimmer? Sailor? Preparing for those spring and summer activities, or putting photos of those pastimes on your desktop, can help lift your spirits. Just make sure to daydream outside of work!
Start a walking lunch club
Instead of ordering lunch in, organize a lunch group that goes and picks up lunch on a short walk. You'll all get out into the light, boost your endorphins with exercise, and possibly become a closer team in the process.
Become a weekend winter sports fanatic
Swore off skiing years ago? Give it another chance. Keeping your mind and body active during the winter will increase your mood and leave you feeling energized and refreshed.

So don't give in to those winter time blues, it's bright skies on the horizon heading into spring!
Valentine's Day Packages at Graylyn

Nothing says "Be Mine" like Valentine's Dinner at Graylyn

Available February 14th - 16th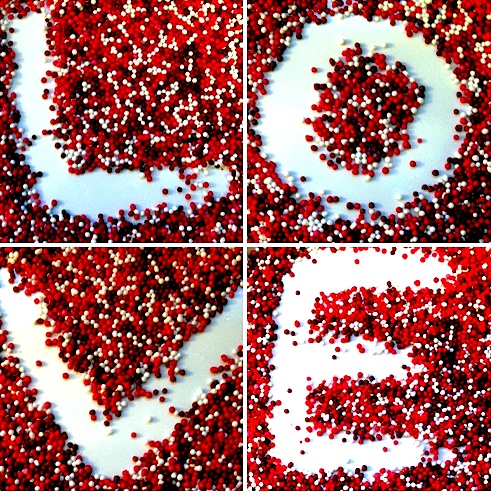 Graylyn Dining $104
Includes Four-Course Dinner and Champagne.
5:00 - 10:00 p.m. by Reservation

Bed & Breakfast Package $169
Includes Overnight Accommodations and
Breakfast Buffet

Grand Estate Package $249
Includes Overnight Accommodations, Four-Course Dinner, Bottle of Champagne,
In-Room Ammenityand
Breakfast Buffet
for Two


The Sweet "Suite" Soiree $399.00
Includes Premium Suite Accommodations, Four Course Dinner for Two, Prosecco and Chocolate Covered Strawberries delivered to your room, Breakfast Buffet for Two, Historic Butler Tour of the Estate, Late check-out and Personalized Graylyn Print as a memento of your stay.

(*Please visit the Front Desk by midnight to personalize your Graylyn Print which will then be presented to your guest upon check-out)
Weekend Package Add an additional night stay to any package for just $119 Includes Breakfast Buffet.
Limited Availability. For more information and upgrade options, please call 800.472.9596
Subject to estate fee, tax and gratuity.Based on standard estate accommodations double occupancy.


Complete Meeting Package

starting at $209.00 per person*
February 1st-7th
February 10-26th
March 7-13th
March 25th-31st


CMP includes: Overnight Accommodations, Gourmet Breakfast and Lunch Buffet, Flexible Dinner Options, AM & PM Continuous Brain Food Coffee Breaks and Standard Audio Visual Package.


Promotional rates are also available for our
Complete Training Package

Request a Proposal

*Per person per night double occupancy estate guestroom. Rate quoted does not include tax or service fees. Rates are based on availability for new qualifying groups that accept the group contract terms and conditions. Cannot be combined with other promotions or discounts. For more information contact Graylyn Sales at 800-472-9596 or visit our website at www.graylyn.com



FOOD & BEVERAGE CORNER

Chef Rollins' Featured Recipe:
Butternut Squash and Granny Smith Apple Soup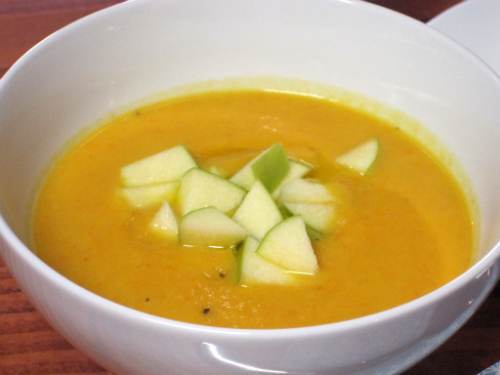 Ingredients:

1

small diced granny smith apple

6 cups chicken stock

4 cups butternut squash, peeled and seeded

1/4 cup maple syrup

2 tbsp unsalted butter

1/4 cup heavy cream

1 medium onion, chopped

Nutmeg

1/2 cup chopped celery

Salt & ground pepper

Method:
Cut squash into 1-inch chunks. In large pot melt butter. Add onions, celery and cook until translucent, about 8 minutes. Add squash and stock. Bring to a simmer and cook until squash is tender, about 15 to 20 minutes. Remove squash chunks with slotted spoon and place in a blender and puree. Return blended squash to pot. Stir and add heavy cream, maple syrup with nutmeg. Season with salt and pepper and served with diced apples for garnish.


Enjoy,

Beverage Corner:
Duval Leroy Champagne Brut NV


Since 1859, the Duval-Leroy family have been perfecting the quality of their non-vintage Brut, balancing their passion with an aesthetic sensibility.
It is in this product that one can feel the unique power and character which marks out a top-of-the-range champagne. Consistency, expertise and a creative spirit ensure a success which needs no further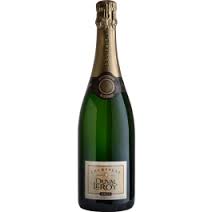 demonstration.

The Maison Duval-Leroy revels in the art of blending Pinots and Chardonnays. Enriched with around fifteen crus and genero
us quantity of reserve wines, Duval-Leroy Brut confirms its complexity and is recognized for its consistency.
Providing a perfect balance between finesse and power, it draws out flavors of dark chocolate, cinnamon and roasted yellow figs, expressing its subtle, melt-in-the-mouth vinosity.
90 PTS WINE SPECTATOR. Duval-Leroy is firm with a lively bead and a wel-meshed range of smoky mineral, white peach and candied lemon; full bodied with notes of biscuit and ginger flavors.


A single shot rings out in the night, causing our guests a horrible fright. There's a killer among us at the Graylyn Estate. Help solve the mystery before it's too late!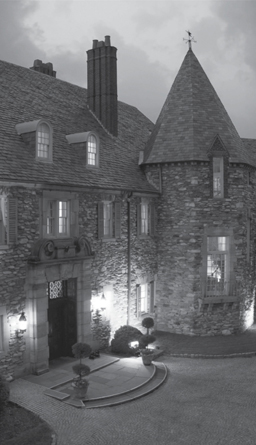 January 24 - 26th, 2014
*$369 per person
The Murder Mystery
Weekend includes:
Accommodations - Friday
and Saturday night
Friday evening Welcome Cocktail Reception (cash bar) with
Hors D'Oeuvres
Saturday Breakfast, Lunch, Cocktail Reception (cash bar)
and Dinner
Sunday Breakfast wrap up and solution to the mystery
Interactive mystery adventure by the producers of the world's most famous Murder Mystery Weekend
For more information or to reserve a room, please call 336.758.2425
or click here.


*Based on double occupancy. Subject to tax, gratuity and estate fee.