Green Grillin'


Consider an electric grill.

If you barbecue frequently at home, consider replacing your charcoal grill with an electric one. Electric grills generate far fewer air pollutants than burning charcoal, or even propane gas.


When buying an outdoor grill, choose one that also has a burner feature. You'll be able to cook as well as grill outside, helping to keep your kitchen cool and minimize indoor air conditioning needs.

TOUR POUR DU JOUR
Sunday May 12th
and
Sunday June 30th
4:30pm to 6:00pm


$20.00 per person
Includes a guided tour, two glasses of Graylyn wine and a fruit and cheese reception.
Tour dates will take place on select Sundays and will be posted each month at
www.graylyn.com
.
After the tour, we would love for you to stay and enjoy Graylyn Dining, a tempting four-course experience created for our guests by our award-winning culinary staff.
For more information, to book a tour, or to make a reservation, please call 336.758.2425 or visit
www.graylyn.com
.
Your Journey Awaits.

GRAYLYN DINING
Don't forget. Graylyn dining is available every night. Celebrate your next birthday, anniversary or whatever the
occasion.


Call 336.758.2425 or complete a
reservation request
online.
QUICK LINKS

Tips On How To Avoid Last-Minute Meeting Planning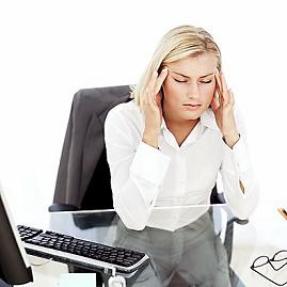 Planning a meeting can be very overwhelming. It's even more stressful when you realize that your meeting is less than two months away and have yet to begin any stages of the planning process. Maybe you put in a few RFPs earlier on in the year, but they got buried in your email as work piled up. No matter what the case, you have found yourself in a situation that you probably don't want to be in. As the meeting planner a golden rule is to allow oneself ample time to make preparations for 100 percent succes.
Here's why to avoid last-minute meeting planning.
It may be challenging to find dates when all key players are available. Calendars get filled up really quickly. Plan early. With a long term approach to planning, save the date notices can be sent out early and you can avoid the scramble to sync agendas.

You'll explode your travel budget.
Even with a 2 month lead time, the most affordable categories in economy and premium economy classes are sold out on some airlines.

Aim for at least a 3-month lead time when booking airfares.

It will take a lot more work to find a venue.
Recently my company encountered the following scenarios when sourcing venues for clients.

Venues for Christmas Events:

In January, 2013, one Toronto hotel already had

all

Fridays and Saturdays in November and December, 2013

fully booked.
Cooking Event Venues:

In January 2013, a Toronto cooking event venue had extremely limited availability until May, 2013. That's a 4-month lead time.
Desert Resorts in Oman:

With a 2-month lead time, one desert resort had no availability for a 3-night stay until August, 2013. Others had only 1 set of dates available.
Hotels in Popular Convention Cities:

In February, preferred dates for a client in October and November, 2013 were already sold out at some properties
Aim to plan business meetings and corporate events in popular destinations and at popular venues with a minimum 3 - 4 month lead time. For popular seasons like Christmas, a 1-year lead time is required to secure the most popular venues. The same applies for popular conference and convention destinations.



4. Last-minute scrambling to complete logistics will increase the likelihood of errors.

Best Practice:

Be strategic about meetings and events. Stephen Covey's principle "put the rocks in first" applies just as much to organizations as families. Value added activities like conferences, team building and corporate events need to be worked into the plan early when the strategic plan is being formulated.

5. Attendees, speakers and facilitators will be exhausted upon arrival.
Only the longest and most convoluted routes may be available to some destinations. To avoid a negative impact on performance, more rest days will have to be allocated. Aim for at least a 3 month lead time when booking airfares.



Meeting planning is one of the few sectors in our industry that uses a last-minute approach to planning. A change in mindset is never easy, but it will make a huge difference in the quality of events.
Celebrate Mother's Day Brunch at Graylyn!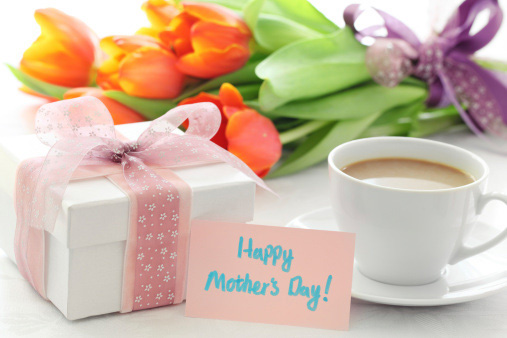 May 12th, 2013
11AM - 2PM

*$31.95 per person
$14.95 for children 12 and under
Children 4 and under free


**$139 Overnight Rate Availabe Friday, May 11th, 2013 to Sunday May 13th, 2013

Reservations are required. To reserve your table contact Graylyn Reservations 800-472-9596 or visit www.graylyn.com for further information.
*Subject to tax & gratuity
**Includes buffet breakfast for two; subject to tax, gratuity, & estate fee Based on double occupancy standard estate accommodations.
Certain restrictions apply



Complete Meeting Package

starting at $209.00 per person*


May 12 - 17
May 20 - 23
May 26 - 30
June 15 - 18
June 21 - 25

CMP includes: Overnight Accommodations, Gourmet Breakfast and Lunch Buffet, Flexible Dinner Options, AM & PM Continuous Brain Food Coffee Breaks and Standard Audio Visual Package.

Promotional rates are also available for our
Complete Training Package

Request a Proposal

*Per person per night double occupancy estate guestroom. Rate quoted does not include tax or service fees. Rates are based on availability for new qualifying groups that accept the group contract terms and conditions. Cannot be combined with other promotions or discounts. For more information contact Graylyn Sales at 800-472-9596 or visit our website at www.graylyn.com

FOOD & BEVERAGE CORNER
Chef Rollins' Broccoli & Cheddar Cheese Salad

Prep Time: 30 minutes Serves: 6



Ingredients:

1 head of broccoli
6-8 slices cooked bacon, crumbled
1/2 cup chopped red onion
2 tablespoons red vinegar
1/2 cup golden raisins (optional)
1/4 cup sugar
8 ounces mild diced cheddar
1/2 cup halved cherry tomatoes
1 cup mayonnaise
Salt & freshly ground black pepper


Method:

Trim off the large leaves from the broccoli stem. Remove the tough stalk at the end and wash broccoli head thoroughly. Cut the head into flowerets and the stem into bite-size pieces. Place in a large bowl. Add the crumbled bacon, onion, raisins if using, and cheese. In a small bowl, combine the remaining ingredients, stirring well. Add to broccoli mixture and toss gently.

Let salad marinate about one hour before serving.



Enjoy,


Beverage Corner:
The Fiancé Cocktail

Gin –focused cocktails have gained popularity with a recent resurgence on bar menus and in homes nationwide. Local craft made gin's are gaining popularity as well. I like gin because its roots are deep in cocktail history and its complex, versatile flavors make up a great cocktail experience.

The botanicals commonly found in gin come from around the globe. The key ingredient in gin is juniper, which provides the distinctive flavor and aroma. Some of the common ingredient's used in gin are: juniper berries from Tuscany, plus angelica, cassia bark, cinnamon bark, coriander, Florentine orris, lemon peel, licorice root, nutmeg and Seville orange peel. The master distiller has to decide how to vary them to get the exact mix.

The flavors in St. Germain Elderflower Liqueur pair perfectly with the gin's botanicals. I also recommend substituting Elderflower in a gin martini to replace dry vermouth.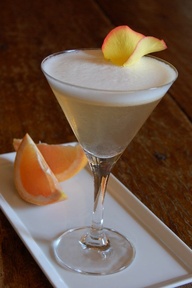 Ingredients:
2 oz. Hendrick's Gin
1/2 oz. St Germain Elderflower Syrup
splash of Moet Nectar Champagne


Directions:
Stir all ingredients except for the champagne in a metal cocktail shaker. Strain into a chilled champagne glass and top of with Moet Nectar Champagne. Garnish with a colored rose petal, depending on the bride's color scheme.


Garnish:
Rose petal