If you are having trouble viewing this email with images, please click here | Share this Email

HU Watercooler Talk ~ November 1, 2017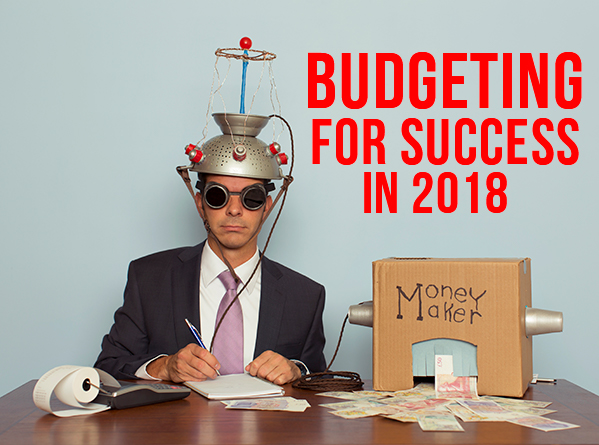 Budgeting for Success in 2018
For many hoteliers, it seems budget season begins earlier and earlier each year. While the process and timeline varies from company to company, every hotel ultimately has to answer the same question: "What can we do differently next year to optimize revenue and maximize profit?" Rich Rebidue talks budgeting options as 2018 quickly approaches.
Providing immersive environments that play to the five senses, which trigger neural pathways that that enhance memory, unlock emotions, make customer engagement more profound and relationships longer lasting. David Kepron of Marriott International digs into how collaborations between teams can enhance the customer experience at your hotel.

Click here to read

Today, a growing number of brands believe that AI assistants have the power to enhance the guest experience. But the sentiment isn't shared by all. Brendon Granger reviews the transition of technology in guestrooms and the influence it could have in the hotel-guest relationship.

Click here to read
Read the current issue:





A CRM portfolio can be described as a collection of strategies to achieve business objectives. Mark Haley and Mark Hoare describe how to put these disciplines to work to reach your base of loyal customer brand advocates.




READ MORE
Part 1 - We asked the CIOs: What is your budget focus over the next few years?

At Hospitality Upgrade's 16th CIO Summit, we asked the CIOs what they were focusing their budgets on the next few years. Additionally, we looked into data security (and security in general), and whether these companies have an in-house team or a third party addressing it. View this video to hear what John Edwards, CIO of Red Lion Hotels Corporation, Vivek Shaiva, CIO of La Quinta Inns and Suites, Scott Strickland, SVP & CIO of Wyndham Hotel Group and Marco Trecroce, SVP & CIO of Four Seasons Hotels and Resorts, had to say.


Cendyn

"Cendyn is a cloud-based software and services provider that develops integrated technology platforms for driving sales and marketing performance in the travel and hospitality industry."



READ MORE

dailypoint™

"dailypoint™ by TS&C is a leading cloud-based above-property software platform particularly developed for the hotel industry – the company caters to individual hotels as well as hotel groups."



READ MORE

Digital Alchemy, LLC

"Digital Alchemy strives to help hoteliers increase revenue at every stage of the guest life cycle. Its comprehensive, customizable suite of pre and post-stay emails enables its clients to personalize every digital communication they have with their guests, respond to guest needs immediately via mobile messaging and capitalize on social media platforms."



READ MORE

Guestware®

"Guestware CRM software is a cloud-based hotel guest experience management system that collects, manages and reports on all guest information, enabling hotels and resorts to track the guest experience while enhancing operational efficiencies in a single database."



READ MORE
HX: The Hotel Experience
November 12-13, 2017, New York, NY
For more information, visit http://www.thehotelexperience.com/HX2017
​HITEC Dubai
November 14-15, 2017, Dubai, UAE
For more information, visit http://www.hftp.org/hitec/dubai/
Everyone loves trivia, right?
Which hotel brand was the first to offer guest credit cards in 1946?

Think you know the answer?
Visit our Facebook page to leave your best guess!