If you are having trouble viewing this email with images, please click here | Share this Email

HU Watercooler Talk ~ September 13, 2017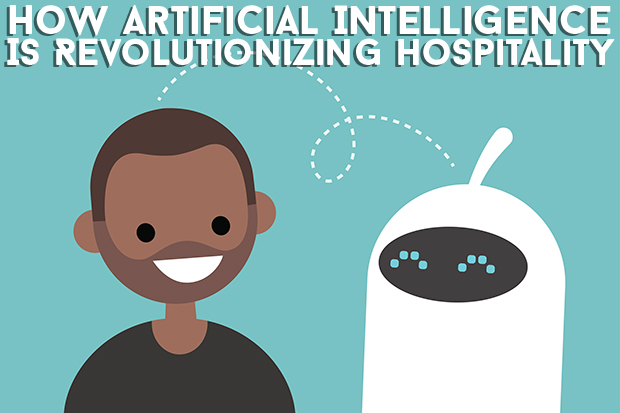 How Artificial Intelligence is Revolutionizing Hospitality
The use of artificial intelligence (AI) in hospitality might once have been envisaged as part of some distant future, but it's now making its way into the hotels of today – helping to improve internal efficiency, price rooms and enhance the guest experience. Brendon Granger looks at the different ways AI is being implemented right now by hotels around the world.
Great service is paramount, and text messaging makes it easier to run your hotel and keep your customers satisfied. Text messages are opened more than 98 percent of the time, and it's the fastest way to reach your customers. Ken Rhie discusses the easiest ways to integrate a text messaging platform and make it your hotel's esaiest communication tool with guests.

Click here to read

In a year of projected slowdown for travel, Millennial families are going to spend more and travel more than all other generational segments according to MMGY Global's Portrait of American Travelers® survey. Catch the new statistics plus a handy infographic that show growth for the travel and hospitality industry in the next 12 months.

Click here to read
Read the current issue:





There is great optimism that we'll see some shiny new gadgets before the end of the year. But our attention keeps going back to data security. Ron Hardin examines a few recent events that are keeping security at the forefront in "Information Security: Can't We Talk About Something Else?"




READ MORE
Fantastic Reviews for HSMAI
ROC Americas Again this Year

This year's HSMAI ROC Americas in Toronto proved yet another popular event, with attendees thankful for the networking opportunities and highly informative educational sessions. Please visit here for more information.


Aptech Computer Systems, Inc.

"Aptech is an IBM Premier Business Partner offering web-enabled business intelligence, budgeting/forecasting and enterprise accounting systems that are 100 percent hospitality specific. "



READ MORE

Datavision Technologies, Inc.

"Datavision integrates information from all of a property's key systems (PMS, POS, spa, golf, ski, GL, labor, etc.) and delivers actionable business intelligence at the user's fingertips."



READ MORE

hospitalityPulse Inc.

"With guests today expecting more control, hospitalityPulse™ is now offering the game-changing technology that enables hotels to accurately sell by room features."



READ MORE

PAS

"For nearly 30 years, PAS has been providing back office expertise to a global client base, including top hotel brands, management companies, REITs and casinos."



READ MORE

ProfitSword, LLC

"ProfitSword provides cloud-based financial BI (business intelligence) solutions to the hospitality industry and other multi-unit businesses."



READ MORE
HFTP Annual Convention
October 25-27, 2017, Orlando, FL
For more information, visit http://www.hftp.org/hospitality_conferences/annual_convention/
The Lodging Conference
Oct. 30- Nov. 2, 2017, Phoenix, AZ
For more information, visit http://www.lodgingconference.com/
HX: The Hotel Experience
November 12-13, 2017, New York, NY
For more information, visit http://www.thehotelexperience.com/HX2017
Everyone loves trivia, right?
In 1991, what brand was the first to provide in-room voicemail?

Think you know the answer?
Visit our Facebook page to leave your best guess!