If you are having trouble viewing this email with images, please click here | Share this Email

HU Watercooler Talk ~ August 15, 2017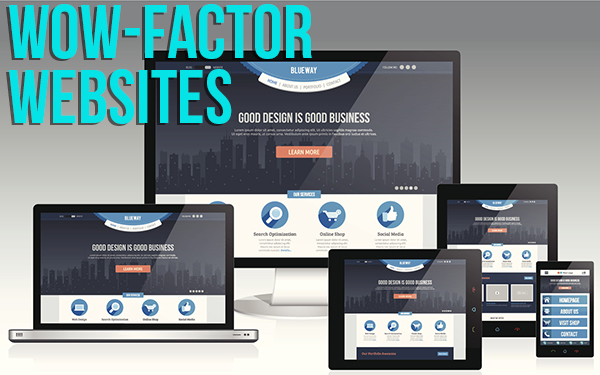 Wow-Factor Website – What's the Secret?
What are the core ingredients of a wow factor website? After years of experience, research and listening to what travelers are looking for in a hotel website; we have come up with the core ingredients to convert visitors to guests. So, what are they? Nimesh Dinubhai covers
the must-haves to wow future visitors-turned-guests.
Terry Price reviews the Property Management Systems showcased at HITEC 2017, including their staying power in the industry, what's new in their delivery and storage and the relevance of "go big or go home."

Click here to read

HITEC Toronto showcased many new technologies and services for the hospitality industry. Great companies exhibited and discussed their products and offerings with hoteliers. Natalie Doyle Oldfield and Alex Ajdelsztajin chat about the most impressive technology solutions for the hotel Wi-Fi and property network space.

Click here to read
Read the current issue:





I

nte

grated Resort Technology: A Look Around and a Look Forward

Heather Monteiro provides an updated look toward technologies that are a big focus for gaming resorts and hotels. See what's coming and still in a holding pattern in "Integrated Resort Technology."




READ MORE
The Making of Hospitality Upgrade's History of Technology Timeline
at HITEC 2017 Toronto

Did you know that 7 marriages began at a HITEC in the past (or somehow through this arm of the hospitality industry)? Did you know that HFTP CEO Frank Wolfe once had to throw Hospitality Upgrade Publisher Rich Siegel out of HITEC 1992? You won't believe what else we found out as HITEC 2017 Toronto attendees were willing to share
on our History of Technology timeline.


Datavision

"Datavision integrates information from all of a property's key systems (PMS, POS, spa, golf, ski, GL, labor, etc.) and delivers actionable business intelligence at the user's fingertips. Completely flexible and infinitely customizable, Datavision's dynamic platform evolves to meet the user's business needs and delivers information the way they want to see it."



READ MORE

Infor

"As one of the two main global providers of industry-specific software in the hospitality industry, Infor is a proven partner offering a fully integrated suite of operational and financial applications, deployable in the cloud or on premise. Infor hospitality software helps to solve old problems in new ways with hospitality-driven, flexible, collaborative solutions."



READ MORE.

Maestro PMS

"Enhance guest service, improve efficiency, and maximize online and on-premise revenue with Maestro PMS, one of the industry's most robust and flexible hotel software solutions for independents. Maestro empowers leading full-service hotels, luxury resorts, multiproperty groups, conference centers and vacation rental properties to realize the full potential of a proven PMS."



READ MORE

Rainmaker

"The Rainmaker Group is a premier provider of revenue and profit optimization solutions to the hospitality and gaming industry. Rainmaker is focused on this dynamic industry, providing its customers with solutions designed to streamline operational efficiencies, enhance revenue optimization processes, improve lead performance, generate greater demand, and exponentially increase profits."



READ MORE.

RMS

"With technology customized to meet the needs of every industry, RMS paves the way for productivity, efficiency, costs and guest satisfaction. Streamlined solutions allow staff to spend less time on back-end duties, and more time attending to guests. After all, hospitality is the key to success."



READ MORE.

SHR

"SHR is a premiere provider of advanced tools and services that help hotels execute their best distribution strategy while delighting guests and optimizing profitability. The technical maturity of SHR — having built not one but two central reservations systems (CRS) — is second to none."



READ MORE.

SiteMinder

"According to SiteMinder's Global Hotel Business Index 2017, the ability to increase direct bookings and grow online presence is a higher business priority for hoteliers this year than mobile bookings or personalization to enhance the guest experience."



READ MORE.
Hospitality Upgrade CIO Summit
September 5-8, 2017, Denver, CO
For more information, visit http://www.hospitalityupgrade.com/HU-Events/CIO-Summit
HFTP Annual Convention
October 25-27, 2017, Orlando, FL
For more information, visit http://www.hftp.org/hospitality_conferences/annual_convention/
HX: The Hotel Experience
November 12-13, 2017, New York, NY
For more information, visit http://www.thehotelexperience.com/HX2017
Everyone loves trivia, right?
In 1949, what brand became the first international hotel chain
with the opening of a property in Puerto Rico?

Think you know the answer?
Visit our Facebook page to leave your best guess!