If you are having trouble viewing this email with images, please click here | Share this Email

HU Watercooler Talk ~ October 18, 2017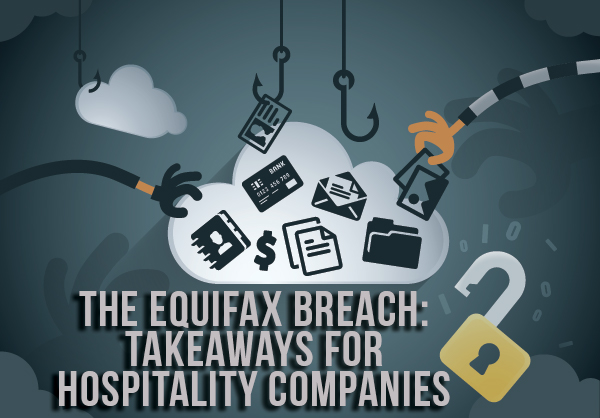 The Equifax Breach: Takeaways for Hospitality Companies
Is the Equifax breach a game changer in the cyber/privacy insurance market?

Sort of. No single company buys enough insurance limits to have such a major impact that the prices go up or capacity falls away immediately following an event. Mary Guzman talks about the scary after-effects of the Equifax breach for hopitality companies.
As you pursue your optimal hotel internet marketing strategy for your luxury hotel, you want to make sure you're attracting the savvy business mogul or free-spending socialite rather than, say, a spring-breaking "bro" with a bad fake tan and cheap tequila pouring out of his ears. Maria Harrison talks about five strategies to make sure that you're attracting the right customers.

Click here to read

If a personal computer breaks, should it be repaired or replaced? Many hotel companies have adopted a policy that a broken PC is not worth repairing and should be immediately replaced. Other companies evaluate the condition of the malfunctioning PC to determine if it can be reasonably repaired. Geoff Griswold evaluates the best course of action for repairing vs. replacing hotel technology.

Click here to read
Read the current issue:





Is blockchain the future for hospitality loyalty programs? Chats and the team from Deloitte explain in "Leveraging Blockchain for Loyalty," how blockchain technology is the future of loyalty-based management and marketing. But, they caution, this technology is still in hype mode.




READ MORE
The Ease of Mobile Access Deployment with Joey Yanire of dormakaba

Joey Yanire, assistant vice president of mobile access lodging systems for dormakaba, shares the ease of deploying mobile access systems with viewers. As he states, "It is important that hoteliers partner with an experienced lodging system company like dormakaba with a proven record of providing secure access solutions.



b4checkin

"Developed by b4checkin limited, b4easypost eliminates the credit card authorization form, allowing groups to pay deposits online by providing an interactive platform for guests and meeting planners to make payments to hotels."



READ MORE

DerbySoft

"DerbySoft is a global technology company serving the hospitality industry since 2002. The company provides infrastructure and service that enables travel suppliers, distributors and search engines to connect with each other while maintaining their own business models and data logic."



READ MORE

Sabre

"As a global leader in travel technology, Sabre Hospitality Solutions powers the platform at the heart of true hospitality. With more than 36,000 hotels, resorts and chains using its technology, it has a far-reaching, global perspective into the hospitality industry and the challenges hoteliers face on a daily basis."



READ MORE

SHR

"SHR is a premiere provider of advanced tools and services that help hotels execute their best distribution strategy while delighting guests and optimizing profitability."



READ MORE

SiteMinder

"According to SiteMinder's Global Hotel Business Index 2017, the ability to increase direct bookings and grow online presence is a higher business priority for hoteliers this year than mobile bookings or personalization to enhance the guest experience."



READ MORE

TravelClick

"TravelClick's suite of solutions is uniquely interconnected and mutually supportive; each solution is composed of best-in-class data and technology."



READ MORE

Vertical Booking

"Vertical Booking USA, part of the Vertical Booking Group, is a global reservation technology company that meets the needs of chain hotels as well as independent hotels, by optimizing distribution for enhanced revenue."



READ MORE
Marriott's Americas IT 2017 Download Conference
October 23-27, 2017, Chicago, IL
For more information, visit http://itc2017.mpeventapps.com/pre-event/
HFTP Annual Convention
October 25-27, 2017, Orlando, FL
For more information, visit http://www.hftp.org/hospitality_conferences/annual_convention/
HX: The Hotel Experience
November 12-13, 2017, New York, NY
For more information, visit http://www.thehotelexperience.com/HX2017
Everyone loves trivia, right?
Which New York City hotel had the first passenger elevator installed in 1859?

Think you know the answer?
Visit our Facebook page to leave your best guess!