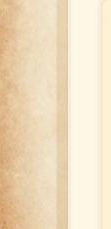 New Year's Eve Bash at Hickory Knob
Come ring in the New Year at Hickory Knob. Enjoy a champagne toast, live DJ, lavish breakfast and dinner buffets, and much more. Find out how to be a part of the celebration here.



Music on the Mountain at Table Rock
This January – and once each month – you can bask in the glory of pure Bluegrass music at The Lodge on Table Rock. Bring your acoustic instruments and enjoy refreshments at this true bluegrass jam session.



Fears that Fortified Charles Towne
Watch history come to life on January 21st as Charles Towne Landing's living history team performs a cannon demonstration. This event is sure to blow you away! Click here to learn more.



Archaeology Newsletter
From Charles Towne Landing to Colonial Dorchester, the Archaeology Newsletter is your way to get all the latest updates on digs, events and more. Click here for information and to subscribe.